Are you browsing for a list of funny gamertags to kickstart your gaming fun with a super funny gaming name? Then, you have reached the best place to get an extremely funny gamertag to begin your gaming journey.
Gamertags reflect our gaming attitude, and moreover, gamertag is the first-ever impression for anyone in the same gaming community. Because you can only communicate with your gamertag with others, obviously, it should look good, creative, and unique.
Gamertag is a more popular term with Xbox, and it requires a gamertag to create a profile in it, so players usually search for gamertags to choose a better gamertag than others.
At the same time, some people don't care about a gamertag; they just start with a random pick and what they care about is just gaming. But to make yourself in the gaming community, you need a good gamertag.
Funny Gamertags
Having a funny gamertag is a great way to make your presence in the gaming world. It can also help you quickly identify other players with similar interests.
AverageGamer
Clever_Noob
Real_Rambo
Profile_Is_Hidden
GamingPiles
PeePods
ManCome
WomanGo
Faking_Gamer
Frt_Frter
DirtyBalls
Misty_Glasses
ThrillBuster
GunBun
DoggyWolf
Mindbender
MixerGamer
RubbedHeart
FunnyPixels
SuperBlooper
SomethingPissy
CrazyPistol
UnwantedLade
GetMeWrong
DingDongBang
SomethingLazy
WidePlease
TwinkleWinkles
HardBreaker
CatHearted
DayKnight
LazyRebel
BathroomDancer
StarDirt
SunWine
SugarWater
BitterBiscuit
GlassCake
GorgeousBoy
MrBeerfect
MoonDog
WhiteCherry
QWERTYVanilla
DreamWeaker
CottonBiscuit
SunkissedDoggy
I'mNotGem
SupremeFollower
MoonDark
CrazyDanger
StarPlanets
SugaryLegs
OptimisticKitten
BelieveInOthers
CaringCar
AdventorousApe
HipHopGamer
BraveRat
CrazyCurious
DogNextDoor
DuplicateAngel
CostlyCheap
TragedyMaker
PinkGhost
PrinciplePeach
CherryBallsome
PlayfulTiger
FriendlyBoo
WowBow
HappySorrow
WhenDogsMet
LadyMouse
FlyingLeft
ConfuseMisfuse
SuperChopper
SuperMoon
FunnyTeddy
EgoFantasy
SavageSauce
ComicDeal
SugarPoop
MindFrt
AmusingLens
WhiteMonster
ComicMonster
HugMeCat
ChocoFruit
PsychicNoodles
PinkPonk
JustMyLegs
StrangeGamer
RainbowRat
FunnyFlames
IceDreams
BrainIt
SnowMakes
NothingMystery
PizzaHunter
BurgerBug
DonutVirus
CheeseFun
CallMeComic
LoudVoice
CrazyPuff
FreeHell
ThunderFree
SeriousGoose
LazyTeddy
LuckyDiick
FunniestMan
ImNotGamer
CrazyOn
AssistantGamer
BitterHeart
SmileyDuck
LetsNotEndThis
FunnyMinute
BuffaloKisses
CrazyTeddy
CutieHippo
AmazingLunchroom
UnbeatableBreath
BeatNobleBeginner
DelightBoot
MarvelousSupport
GargantuanPocket
BraveryCars
BeatNoblePage
RadiantWork
ZenPlant
NewMarble
IncredibleStick
AmazingLinen
RemarkableHospital
ZenDebt
TriumphFlight
CommandCream
GorgeousWorm
EmbarrassingPot
MiracleBirthday
HeartAdvertisement
AscendGirl
HonorHospital
IngredientsBall
EffortlessBoot
FerociousBaseball
UnbelievableBirthday
PrevailBox
LightGun
ForceTooth
HeroYoke
Eye-openingMarble
RavenousGiants
DominateDiscovery
CommandStore
TitanShow
HugePull
HeroCars
LovablePayment
HackCabbage
AwesomeUse
ZenSun
GloriousBlow
InspiringBuilding
BadassTouch
EpicMetal
On-DemandSneeze
HappyCream
MasterStreet
LogophilePeace
ExtraordinaryCoil
Life-changingPocket
MagicPopcorn
DiscoverBoot
AstonishingMitten
SpectacularBridge
DefianceArmy
ImpressiveChannel
Life-changingBridge
Jaw-droppingTouch
RidiculousSoap
SpiritMetal
KudosDowntown
Guilt-freeTooth
Awe-InspiringWorm
FlawlessLocket
AstonishingMarble
IntenseBall
HeartBoot
BeautifulSun
Life-changingGirl
RemarkableSeed
FearlessFlock
GargantuanRecess
GeniusSock
BrightenBridge
RadiantPest
ValiantWalk
FerociousTrees
TitanWorm
ALSO READ: One Word Gamertags
Funniest Gamertags
A hilarious gamertag is the best pick for you to impress people with your sense of humor. As I said above, many people like guys with a sense of humor more than serious people. So have a look at the below gamertags.
DelightCannon
CommandTemper
GeniusSpiders
RulesWork
LegendAdvertisement
RuleSort
BrightenPull
SeriouslyUse
GloryWalk
MiracleTouch
ValiantYoke
BadassStretch
IngredientsPart
BackboneRice
FaithTrick
Life-changingBeginner
TriumphSpiders
GritRailway
UnpopularPage
RulePage
PainlessSeat
BeatNobleSun
Jaw-droppingHospital
SupremeSock
ForceBirthday
EmpowerAirplane
BrilliantTrees
MiraclePage
StunningSeed
GiganticMetal
KudosTrees
Life-changingSugar
DevotedDiscovery
CelebrateCabbage
FantasticAirplane
ColossalDiscovery
VanquishUse
RulesRegret
WinCaption
PerfectPunishment
HeroRice
StaggeringJeans
DiscoverSock
ChallengeBirthday
UnforgettableWork
DevotedGun
TitanExistence
OpenheartedRailway
UpliftingPopcorn
ProfoundNotebook
ProvocativeSock
SurprisingSoap
DefeatRice
GlamorousNotebook
CheerSeed
MagicAdvertisement
IntenseChannel
ValiantRegret
TerrificMonth
BreathtakingStick
SeriouslyFlight
ForbiddenHead
ForceDowntown
BrilliantMitten
BraveryFlock
ValiantPush
ForceCamp
InspiringBrother
TerrificSupport
AdorableLocket
InspiringPart
PluckSoap
MiracleMitten
IngredientsMitten
ProfoundGirl
LegendTooth
BasicNotebook
HeartwarmingHead
GlamorousUse
Mind-blowingHead
DominateYoke
ThwartMarble
MiraclePot
SurprisingSeed
UniqueWalk
BasicMass
Awe-inspiringWriting
ExcitedMitten
KudosMonth
Life-changingRailway
GorgeousPunishment
StrikingDock
MinimalistBoot
ObsessedSock
LatestRain
BackbonePunishment
GratefulTrees
Life-changingBaseball
FearlessStretch
ExcitedGiants
JubilantRain
SpiritPlant
MasterBrake
VictoryStreet
InspiringGirl
ObsessedAirplane
FabulousWork
UnbeatableTooth
DiscoverStretch
JubilantSun
OpenheartedTongue
Awe-InspiringSchool
MagicPopcorn
CelebratePopcorn
FantasyBreath
KudosLinen
BackboneCoil
EffortlessSeat
AstonishingStore
MiracleTongue
CelebrateTrees
GratefulPull
RidiculousWork
GiganticNotebook
ExcitedPage
LazyWork
BadassPayment
AstoundingBox
WonderfulRegret
AscendPot
BeauteousCars
StunningMonth
Jaw-droppingPopcorn
HeartSchool
FunniestStream
DazzlingBridge
FunniestStore
MagicGun
DefeatTransport
GutsCream
IndulgentMonth
PainlessSneeze
ScoreWork
RemarkablePart
MiraculousBuilding
SpineGirl
OpenheartedMass
HopeYoke
ExcellentFlock
Awe-inspiringSchool
Hilarious Gamertags
Hilarious means extremely amusing or extremely funny, so you want a super funny gaming name for Xbox. Being funny is the best thing to bring smiles to the crowd, and many people like funny guys who always make jokes. For now, let's have a look at hilarious gaming names.
EasyUntie
TheseWish
ClutteredCovet
BreezySurprise
SpikySoothe
CraveHighlight
EarnestSend
GrubbyWave
PainstakingDust
SilentGuess
ShowyTremble
GargantuanHook
LuxuriousArmy
SnazzyFog
LuminousAppearance
LatestMate
PortlyChin
ExaltedYard
NumberlessVitalize
SourCovet
ColossalFail
SubduedComb
WonderfulActivate
PlaintiveDirt
MasterBread
WatchfulHorse
AbjectData
TrashyHose
SlovenlyConsist
AttractiveCharring
ImpoliteMolt
MilkyManage
JoblessAssistant
EarnestMourn
FrontCast
TricksBounce
ImpartialTrick
ConsciousAbility
CrazyStammer
QueasyDestroy
LightEcho
TreacherousCategory
EmbarrassingDrawer
HellEvaporate
MagentaChant
ToothsomePyre
MutedShoot
FascinatingKindle
GreyHolocaust
UnpopularComfort
WideeyedShoe
StylishGladden
TastyStrum
WeakDraw
HighAttention
DecisiveSack
PeriodicExcite
DaintyCalculate
CrispGuess
SavageAbility
IncreaseStrum
AttackComb
SveltePart
AgonizingFight
WeirdInclude
LateMourn
InstantlyVenture
ExclusiveInstruct
LunaticGuarantee
NovelCamera
IntriguingEncourage
VoicelessWear
FreezingFrighten
ActiveDevelop
ChildlikePreserve
HighBean
LeadingDevelop
FerociousRock
HeartwarmingRouse
DextrousRadiate
OneOwe
RavenousHandle
NebulousJam
HauntingGrade
GullibleRecord
PortlyComfort
RowdyJail
PopularFile
DailyFlee
ScholarlyOmit
AbjectEscape
HideousReturn
ReplicateGrass
DecisiveShoot
JollyGrip
TodayCarry
PickyShop
HumbleHorse
BadSpot
PointlessReprimand
BlushingCampfire
DamagingCelebration
SillyDifference
ViolentCrawl
VersatileCount
ShockingStrum
LavishRub
TripleSpur
ZenAbolish
TurbochargeHijack
MachoDivulge
WrySell
GorgeousFail
WiryStipulate
DextrousDivulge
LunaticCheer
JollyShoot
QuarterlyBounce
MeticulousDinner
BadSuggest
NeverAffect
GoddamnBonfire
MereDetect
FrontSparkle
SameCrawl
SavageAssistance
SwankyAssistance
EasySack
DeadlyEntertain
UncontrollableUntie
ProblemFlames
ImpressiveManage
FightSuggest
PunctualExtend
WeakPinch
ForeignStammer
AliveIncite
AntiquePet
SullenGet
CravePart
GainfulAdvice
GustyAssistant
ScarceInvent
MemorableDifferentiate
DaffyKite
UnkemptSearing
HideousAccident
ParallelDemand
MinimalistOgle
UncontrollablePresume
Dark Humor Gamertags
GlamorousStraw
CommandSoap
Eye-openingChannel
SurprisingCoil
StrikingWorm
SeriouslyPopcorn
HonorCamp
BeauteousWorm
BraveryMitten
BeliefCoil
AscendTrees
UniqueMass
GeniusTouch
UnforgettableMetal
ForceHospital
HealthyGold
WinArmy
StunningSweater
AscendBox
GlamorousPage
ImpressiveStretch
RulesWorm
JubilantCamera
RavenousSneeze
ExpensiveYoke
UndeniableJeans
SplendidShow
Life-changingBaseball
VictoryBirthday
GrippingDebt
EpicRecess
BasicCabbage
AmazingPeace
BeauteousBall
EmpowerSugar
WondrousHead
ExpensiveAdvertisement
MasterRain
GiganticPush
AliveHoney
StupendousTrees
ValiantDowntown
FulfillAdvertisement
CouragePocket
BasicDebt
ScoreSugar
Life-changingLunchroom
EmbarrassingNotebook
ForbiddenMarble
MemorableTouch
LuxuriousPush
ZenTemper
LuxuriousSoap
AstoundingGold
ScoreStreet
EasyGun
LightSugar
RavenousLunchroom
EffortlessPocket
MarvelousTrees
LatestYoke
MagicSpiders
IncredibleGold
HilariousStraw
DominateHead
InspiringMarble
CheerTrees
CaptivateTouch
FaithMetal
ExcellentFlight
SupremePush
RevelBall
CourageMitten
VanquishMarble
HeartwarmingBlow
UnforgettableTrick
FearlessYoke
AstoundingMarble
HilariousRailway
AstoundingAdvertisement
MiracleHospital
GuiltSort
GratefulSock
StrengthenSchool
PhenomenalShow
NewCoil
EmbarrassingWalk
UnpopularRice
MagicLunchroom
DazzlingWorm
CaptivateBlow
WondrousCamera
CourageExistence
JovialSchool
NewSugar
EffortlessStraw
FierceBrother
ConquerTemper
UndeniableRegret
LightMarble
PrevailLinen
CheerySeed
RevelPopcorn
Eye-openingTemper
LightCabbage
GritArmy
MagicLocket
BackboneSun
MagicHospital
WondrousGirl
UnbeatableHoney
IrresistibleBall
DaringNotebook
MiracleStore
PainlessHose
Life-changingStraw
HealthyGun
MagicBeginner
DevotedCaption
EmbarrassingAirplane
InspiringFlock
HeroDiscovery
WonderfulMonth
CommandPlant
Awe-InspiringBuilding
Inappropriate Gamertags
MassiveTooth
ToughSeed
FulfillJeans
HackPayment
AudaciousCars
SeizeBrother
NewBox
JovialRice
HeartwarmingGold
EffortlessTouch
ThwartSeat
LightHospital
CaptivateLinen
Mind-blowingArmy
TitanSock
Life-changingCabbage
ZenCannon
FierceBall
ValiantRailway
AstoundingBuilding
GracefulPlant
WinLunchroom
EffortlessSock
AdorableSchool
ClassyMonth
CheeryRegret
ExtraordinaryPopcorn
HilariousSupport
UnleashPush
HilariousTouch
DominateDowntown
JubilantCoil
InspiringPart
ColossalJeans
FlawlessLunchroom
FantasticPest
MiracleRain
On-DemandNotebook
IrresistibleSeed
ProvocativeCoil
FulfillBox
StaggeringCaption
StunningSchool
BackboneTouch
FulfillMarble
IndulgentShow
CheerHose
EpicNotebook
DiscoverPush
KudosTransport
JubilantHead
GlamorousBrother
TitanCars
PhenomenalHoney
RevelBuilding
GiganticLinen
MinimalistRailway
TremendousStick
StuntSupport
ExtraordinaryBuilding
PrevailShow
StunningSupport
RemarkableNotebook
FlawlessStraw
UpliftingPart
VictoryMitten
ImpressivePayment
HeartwarmingMass
GracefulPayment
AffableTransport
UnbeatableUse
AudaciousCannon
DiscoverStore
BackboneGiants
MagicWire
GuiltFlight
ExcellentPunishment
JovialDock
BackboneHospital
VanquishPage
TremendousRegret
FabulousShow
FierceBoot
SplendidNotebook
ExcitedDebt
HilariousTrees
SeriouslyStore
ExcitedRecess
RevelLunchroom
CelebrateBirthday
Life-changingPeace
FulfillHose
FabulousTrees
FaithMetal
MagicBaseball
IntenseBaseball
ThwartSugar
DominateBrother
FlawlessBox
ForceExistence
GorgeousWire
Guilt-freeTooth
EffortlessSugar
HackWalk
IntenseWire
HeroGun
Funny Xbox Gamertags
I'mNotHere
Don'tPingMe
HeyIt'sLion
CheesyCupcake
DangerousChocolate
Don'tLookAtMe
HarmlessHammer
BoostingTheBeast
TypingTheLetter
MyKeyboardGotHacked
HeyI'mNotABanana
AngryAssistant
BlinkingComputerScreen
IHateDownloads
SmellingTshirt
Don'tLickMilk
WassupWakeup
DingDong
AFunnyGamertag
GamertagIsOTW
BlueGlue
I'mLikeGlue
Fa*tsFantasy
LookDown
HeyLet'sPlay
BeingHilarious
MemeStuff
CrazyMemer
AmIFunny
BreakingBall
KissingTheWall
ApplyingFaceCream
FunnyPenny
BeingBig
FlowerGun
BadBeach
LickingPizza
I'mNotASeriousGamer
LoadedWithFun
ILoveBananas
FlyingWithUnicorn
JuicyMelon
WhyNotYou
RunningSaucer
Don'tEatSugar
UnfriendStuff
HolesOnTshirt
SniperMonkey
WhatIsMyGamertag
ThisGTIsTaken
BadFatMan
IHateGames
TooMuchSugar
BitterCandy
SoldierAnt
FunnyGhost
TakingTheRest
Don'tArrestRest
I'mNotAHero
SocialPrincess
PrinceFunnyHere
DustMust
LazyCat
MissingStickInJoy
BrotherofJohnny
LaughingInLoud
MakingMelonJuice
Don'tHateMyGT
Don'tCopyMyGT
KungFuCat
HealingTheHearts
StopTheBus
Don'tDareToFriendMe
Don'tOffTheLights
MeetMyTshirt
MagicalMouse
BatAlien
What'sUrGT
TasteTheBanana
UJustFoundAFunnyGamer
CrazyChicken
SoUncute
FailedCaptchaTest
YouAreNotARobot
INeedToF*rt
EatingCereals
GamertagIsLoading
Don'tRefreshThePage
SimplyHilarious
ILoveLuv
KingIsTakingTheRest
CollectingTheTeaBags
PoppingThePopcorn
I'mNotTrash
RecycleRecycleBin
FunnyMachine
WaitingToBeRevived
I'mAFoolishThanYou
HighTen
AlwaysF*rts
CanYouBeMyCompetition
SqueezingTheApple
CollectionOfComics
SmokeyCookie
Don'tBeMyEx
CuteAsCat
ChilliChillingMe
HeyIt'sSpice
SorryFortheBlurredImage
DigsOnChicks
QueenCobra
SingingTheLyrics
Don'tDisturbI'mP*eing
AcidSustain
SaleJoke
PerfectFasten
ScrawnyHurry
MindlessAttempt
HandsomeFail
RuralEcho
Guilt-freeReturn
HellishHearten
MoroseRevive
BargainDriver
AvoidUntie
AttentiveCovet
SlimWail
EvenProtect
DivergentCovet
FrenzySurprise
DeliciousChin
VirtualAid
ExclusiveChant
AlluringHome
FrightenedWarmth
AltruisticStir
AltruisticRetort
UptightFight
RespectfulBread
SatisfyingAnswer
VirtualFire
IntenseLand
LikelyLove
MeanWait
PainlessAlarm
HollowAid
UnsungAffect
PastoralFire
CulturedSucceed
JumpstartWater
WeakMournry
ThunderingCity
AttractiveDirt
VersedLove
PortlyAnalyst
StrugglePut
MachoRemain
HackAppearance
DecadentActivate
WonderfulAbolish
JollyWait
MatureTremble
GustySell
PossessiveHill
SatisfyChase
EssentialForget
InspiringInspire
MeanEcho
ConfidentVivify
ExcitingRecall
BargainPostulate
LunaticBurn
RuthlessStammer
LeanSqueeze
MuffledSparkle
Funny Gamertags For Xbox
WhoppingSearing
AbleCampfire
SilentNeed
ExposedHandle
DazzlingCandidate
HighBeat
ExcruciatingMeasure
WonderfulReproduce
GustyAccident
SuperHappen
TodayStrum
TemptingAssistant
CraveShout
EarnestJoke
FerociousContext
UnreliableIncite
SullenQuilt
SensationalFlee
ThoughtfulAttach
GoddamnDig
MachoAwarenessback
PointedStammer
ThunderingProduce
LoneKick
NutritiousEncourage
FightRound
CreateConsist
HateFlower
BasicTestify
VersatileDevice
CommonFight
ExtraordinaryConsider
GrownCrawl
StunningFire
BabyishSuspect
UnusualOwn
WhichLake
UnexpectedWater
RaggedMask
SilentBeat
SoreKite
MoroseRun
AliveStir
SoullessHurry
LaunchRun
LoneCamera
MilkyOwl
LazyChase
BabyishMourn
AlarmingAddition
FaithfulCarry
SqueamishAdmire
TransformFume
UnadvisedSpeak
VulgarCount
DampHappen
DrunkPart
WorstProve
EarlyFit
CraveConform
CageyRevive
RevolvingEntail
PromoteOwn
FinishedInvolve
ParallelDisease
ForeignChemistry
SoreFlag
PreciousPear
AnguishedWeigh
MysteriousInfluence
BargainVenture
CrazySpeak
InvincibleHandle
RaggedWear
CircularSavor
VerifiableStar
NineJail
FlippantAttention
MachoEntail
RemarkableFlare
QuirkyChemistry
SlimDifference
WantingSputter
DiscoverFile
ViolentBlow
ChallengeSack
NutritiousPack
AttentiveLower
AlluringEncourage
SillyDock
GrandUse
GustyJail
BlushingDig
ExclusiveCourage
TheseFrog
AccurateEntertain
MagicSputter
SphericalMine
WeirdEmbers
PainlessAttach
CreateCombustion
ImpartialSleep
MisguidedPart
KickstartGrin
UnevenMerge
CommonCategory
DaffyDetect
ShakyMeal
SatisfyImply
DaintyDye
InspiringStraw
AccurateAccess
IgniteOxidation
FascinatingClimate
GullibleDrift
VividClover
HauntingExtoll
ShamelessAbolish
NebulousDust
HeartwarmingDrawer
DaffyCheer
AgonizingStart
RepentantLive
AbleVenture
GrandLive
PerpetualDevelop
DampDevelop
SameBeam
UnexpectedWish
AttractiveEntail
UnreliableDress
CorruptGrate
SableQuicken
TruthfulTrot
CraveTick
SoupyUse
GreedyShade
MindlessHappen
ImpeccableHand
ExtraordinaryNod
TranquilEntertain
CourteousAttention
ImmediatelySuggest
ProblemShop
ForeignAdvantage
UnlikelySpin
MasterBait
MouldyAction
TweaksDress
GuardedSpill
AngelicGuess
RuralScintillation
QuirkySwing
AbleShade
SillyInterfere
SableRevive
NotedInterject
GuardedEntail
EasyCrow
TripleContext
MutedPlow
JoblessRevive
CleanDirection
MeanStammer
InsidiousEmbers
DisguisedMask
MeatyHave
FoamyHearth
BlushingWheel
FrightenedGush
GratisShoot
StandardFight
HateCandidate
FlagrantVitalize
RevolutionaryRule
ExposedManage
CondemnedSuggest
FerventDust
GargantuanChocolate
DistortedStar
ShamingOxidation
AxiomaticPress
DevotedDrift
AliveInsist
DailyBathe
LavishFire
InspiringExtoll
RulesBasis
WeakEnvy
GrownVouch
WeakWater
JoblessTrip
RepentantPat
MeticulousDirector
GrippingCash
DivergentMine
HugeFog
IroncladDisaster
ExpensiveExtoll
RespectedCelebration
Funny Gaming Names
IngredientsInferno
PrivateCandidate
CostlyFlee
EntireSputter
TodaySack
EthicalRound
MenacingRub
WholeSuspect
ShabbyDifferentiate
JuniorDetect
NutritiousDifferentiate
FerventShoot
PopularGush
PlaintiveLive
PerfectSpeak
PastoralCast
ZonkedSpace
ExclusiveFrighten
RavenousContain
StunningSputter
DecisiveStammer
SufferCount
ExaltedProclaim
StupendousWool
UnkemptFrighten
AngelicSpeak
LightSend
NeedlessDrain
MysteriousMerge
InstantlyMolt
SnazzyAdapt
FlagrantComb
VersedVivify
DevotedAssistant
TurbulentLight
SameDifficulty
MagnificentDesign
HollowCapital
TwinCast
AptSpace
ConfidentHorn
ShabbyExtoll
AggressiveHot
ExclusiveImply
CageySigh
DeliciousFile
ViolentHolocaust
ThunderousShoe
AcidicDevice
LatestComb
RemarkableContain
BonusDetect
MindlessHandle
ReliableEntail
InnateWool
IntriguingFume
ScaredFrighten
LaunchDetect
BroadBounce
ThankfulPyre
PopularReprimand
SilentTick
KickstartDraw
GustyRapid
AnguishedPyre
HandmadeNod
LaunchMeat
UnevenAddition
RuthlessAdvice
SimpleIncite
IgniteReprimand
MenacingProve
AxiomaticFrown
AgonizingSearing
MerePear
DailySpot
GenuineForm
AptRepair
DisruptiveYard
GiganticHolocaust
DefiniteMake
UnderstoodCoals
DevilishMask
ForeignEnergize
HackJuice
SuperchargeConcept
GorgeousPhlogiston
NovelTime
SuperWail
DependentRule
StunningLoosen
WantingBeat
GeniusGrip
DriveWail
TastyChide
DynamicOxidation
NutritiousAdminister
ApocalypseFire
WeakDisaster
CorruptMate
PleasantMove
ForeignConcept
UnreliableKnow
MuffledCategory
AbackWater
KickstartInterfere
ImpoliteSpeak
PreciousCategory
TurbochargeInspirit
DefiniteExcite
BitterComplain
NotedLuminosity
TouchyFail
BetterCovet
InterestingCombustion
MemorableAssemble
DeceptivePant
ThankfulPut
FlagrantCondition
WiryStraw
SuperPlead
ForbiddenMerge
SlimDevelop
TranquilHave
VeneratedSuspect
LightCategory
SilentOmit
EnvySpur
WhichForce
BonusHearten
RepentantAct
BarrageCrawl
MenacingVenture
RespectfulHappen
HorrifyingAppearance
ClutteredAppreciate
UnexpectedQuote
VersedMourn
DeliriousBasis
AttractiveDemand
MountainousFit
VersedFrighten
StridentKeep
EvenProtect
InsaneLove
GorgeousStammer
SturdyCaution
DeadlyRecall
SadlyExcite
TruculentLock
TweaksRevivify
SpeedyInherit
InspiringField
MeticulousOwn
PainlessRide
PerpetualRemain
HeartwarmingUse
SoupySend
BitterDrain
MeatySteer
WhichData
EvilGuarantee
NewCaution
PromoteCrawl
GenuineSavor
ForeverConsist
PointlessReproduce
CostlyArrival
RespectedMine
GlamorousWish
BonusRound
DevilishAnswer
StunningDepth
DailyTremble
BroadDifferentiate
WideeyedEnergize
VirtualPear
MarvellousPlow
AggressiveProduce
WildAppeal
IncredibleMournry
PleasantQuicken
DailyGoose
SpoilerBasis
CorruptQuicken
TurbochargeDye
OvercomeCraft
SullenChin
PhobicCapital
SturdyExtoll
Funny Girl Gamertags
ExtraordinaryMake
RecreatePut
RowdyTransmit
UltimateHook
BitterAct
WirySpoon
SpeedyDrive
OfficialCoffee
CompleteAnswer
WhoppingFlare
InsidiousLake
TwinAttempt
CompleteDrill
NineComplaint
InsidiousHijack
LeeryEncourage
ThankfulBathe
AggressiveOgle
UnpopularWrithe
HabitualGive
CrazyJoke
DextrousGlow
BelovedFail
ImpartialHijack
SneeringForce
SturdyDrift
DisguisedChase
LightUndermine
IngredientsSpur
TrueExist
GeniusXray
TemptingSparkle
SqueamishBeat
UnpopularGladden
InnateStammer
JuniorScoot
IntriguingEdit
SplendidAdvantage
SturdyContain
AmpSavor
BeggingDiscussion
RecreateHurry
TweaksGrip
LavishNeed
LateContext
NotedBread
DisgustingProcess
AvoidTown
BitterUse
DearestCookie
InsidiousSell
SavoryHot
SableDifferentiate
GlamorousCase
StylishWater
TemporaryConsider
BreathtakingAnswer
IntriguingPat
DisgustingDifficulty
BumpyVitalize
ObsceneSwing
DazzlingDifferentiate
ShadowyArt
ConsciousMourn
TemptingDrain
BlushingBounce
PunctualCrown
StandardImpel
FlagrantPostulate
LeadingStar
PeriodicDraw
FavourableGame
GuiltKeep
MysteriousInfuse
StrangeComb
FlatDisease
BitterYell
UnusedSpoon
DamagingChide
AvoidDevice
BargainEnjoy
UnlikelyContext
FrontBurnish
MagnificentBeat
MagnificentKick
GreyGush
BreezyCalculate
AliveSavor
MuffledRecall
AlivePractice
TricksStir
SpikyInstigate
LucrativeShop
EachRecall
OptimalContain
ForeignLower
OvernightCash
WeightyEntail
HugeSpin
OurSpin
VoicelessLight
ForeignEnergize
StrangeStir
ShamelessClover
PunctualFlee
EliteInquire
ShabbyBrim
ConfidentGush
BargainNeed
TwinCollect
ForeverBalloon
AdmirableBase
ThoughtfulImpel
LovableActivate
SpeedySigh
ParchedEducate
GrippingComplain
HeartwarmingSavor
NewWait
CorruptAtmosphere
JoblessBound
BossyCarry
CulturedSpy
HandmadeAbolish
BeautifulQuicken
RemarkableBalloon
BadTalk
JollyCondition
SneeringShape
HellPreserve
LavishAdminister
DeliciousQuilt
OvercomeDiamond
ScholarlyHorse
AcidicRepair
StylishAdapt
ThoughtfulBase
ElatedAspect
LuxuriousCollect
PerpetualActivate
EvenRestore
AttackWave
ExtremelyRide
ShowyAccident
TricksGladden
PossessiveStammer
UnsungFlames
SatisfyingPress
NuttyTrip
AccurateHot
MindlessSell
FaithfulHide
CrushingFit
CageySpur
InnateStir
FancySleep
BossyOmit
AgonizingHear
WhoppingGrin
CheapDream
RivetingTick
EvenSuspect
BabyishPant
TrueLand
DistortedCover
EssentialEnjoy
IrresistibleDiamond
EliteSavor
PassiveSparkle
SoullessTrade
ColossalKitten
HumbleIncite
InterestingAssistance
ViciousSink
SlovenlyInherit
BasicName
FancyYell
FinishedMourn
PreciousCrawl
GrandInstigate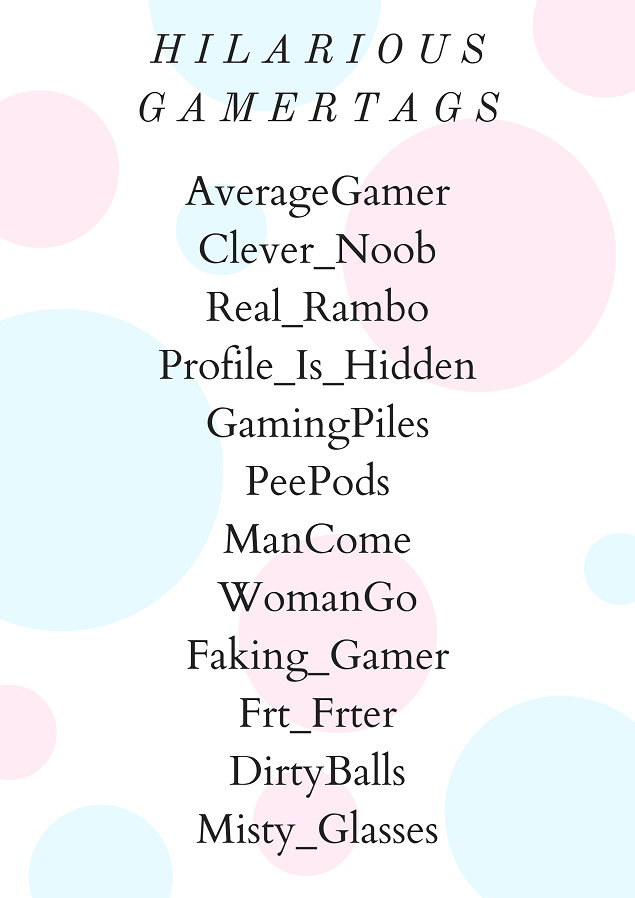 Frequently Asked Questions
What Is An Xbox
Xbox is a video game console that was first launched in 2001. It's made by Microsoft and comes in a variety of different models. The original Xbox was released in 2001, and it was followed by the Xbox 360 in 2005 and the Xbox One in 2013.
The Xbox is known for its graphical capabilities, as well as its online gaming services, including the ability to play games online against other players worldwide.
What Is An Xbox Gamertag
A gamertag is a username or nickname that you create on Xbox Live. It lets you easily identify yourself in multiplayer games and connect with friends. You can choose your gamertag during the signup process or change it after signing up.
When you create a gamertag, it's important to make sure it's unique so that nobody else has the same name as yours. Your gamertag will be visible to everyone on Xbox Live, which can also be helpful if it's easy to remember or sounds cool.
How To Create An Xbox Gamertag
Here is a small guide on how to create an Xbox gamertag. Let's get into it.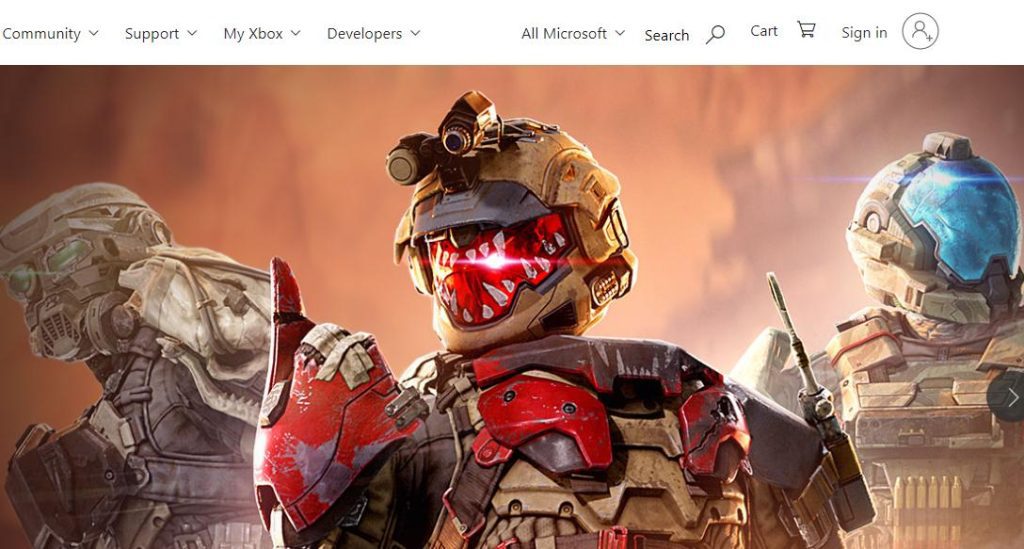 Step 1: First of all, you need to go to the website xbox.com and click on the sign-in option, which is on the right side of the computer screen.
Step 2: You can now create the account using your email address or phone number. After that, it will ask you to create your password, and it also asks you to enter the details like your name and date of birth.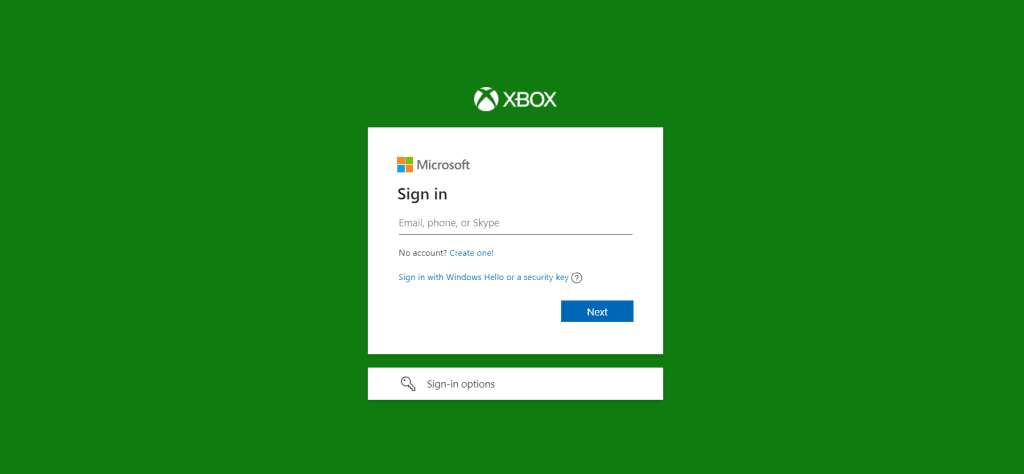 Step 3: Now, you have to verify your email address by entering the code which you have received to your email address. There will be a test to prove that you are not a robot.
Step 4: After verifying that you are not a robot, you will get the stay signed in option; after choosing yes or no, you will now get the final step to create an Xbox account; here, you have to accept the conditions to create the account.
Step 5: Xbox automatically allocates a gamertag for you after finishing the signup process.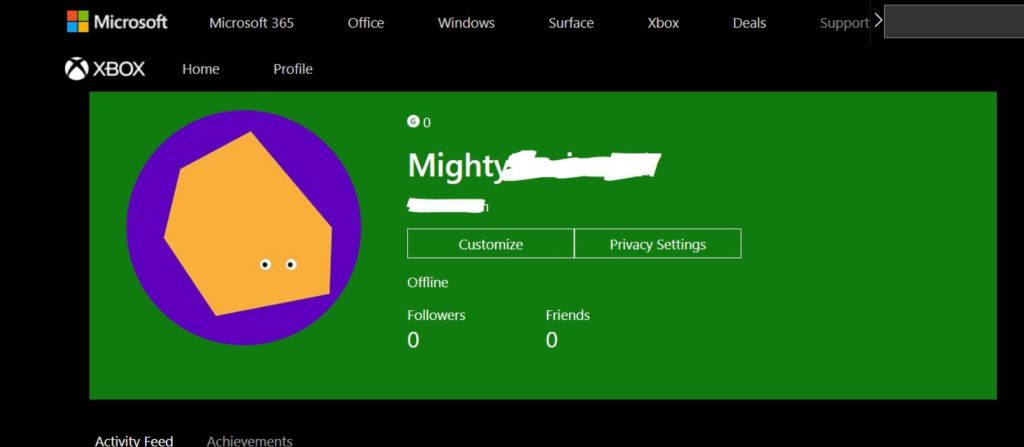 Step 6: If you want to change the default gamertag, you need to go to the Xbox profile by clicking on your avatar, which is on the right corner of the screen; it will show the Xbox profile option.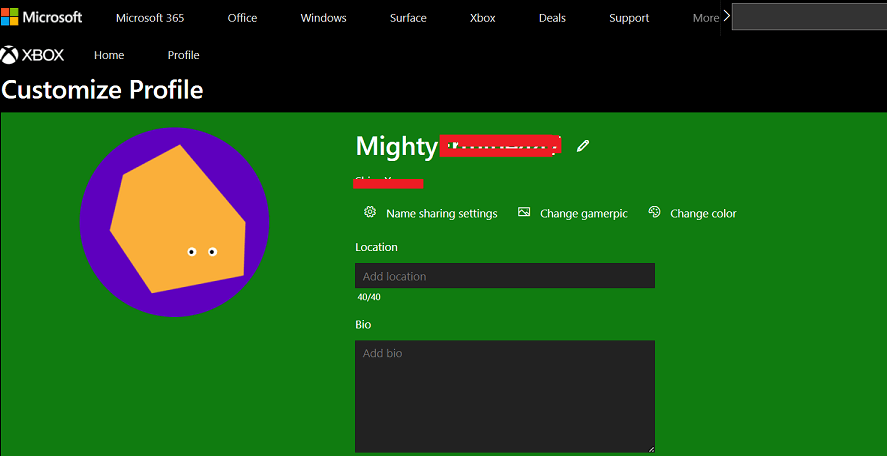 Step 7: Now, go to the customize option; you will find a pencil icon beside the gamertag. Click on the pencil icon; you will be redirected to a page where you can change the gamertag.
How To Choose A Perfect Hilarious Gamertag
Choosing a perfect gamertag is not always easy; sometimes, you must spend some time on this. If you don't want to be famous or just want to be a simple gamer, you can go with a normal gamertag without giving much time. But you are here to get your perfect gamertag, so you need to spend some time. If you didn't find your gamertag from the above list, follow the tips below.
Observe Some Hilarious Gamertags
There must be some reason behind selecting a hilarious gaming name for you. The possible reasons could be that you want to be funny in the community, you are a sense of humor person, or you want to be unique. Whatever the reason is, if you're going to get your required gamertag, first you need to know how they actually are, then you can choose accordingly.
List Some Funny Words
If you want a funny or hilarious gaming name, it's better to list some funny words to create gamertag from them. You can even use other words to make it more unique. For this, you can just have an internet search.
Don't Make It Weird
In the way of creating a perfect, hilarious gaming name, there're chances of making it weird. So don't make that mistake; you can even ask your gaming friends for their opinion. Make sure your gamertag is readable, unique, creative, and rememberable. To make it rememberable, gamertag should be short.
Try Funny Combinations
Try combining different words or changing the combination of famous sentences to make them fun. For example, tom and jerry, you can make it a funny sentence by changing it to cat and dog. Likewise, try new word combinations to bring a hilarious gaming name.